Top 5 Trends in Localization to Look out for in 2020
|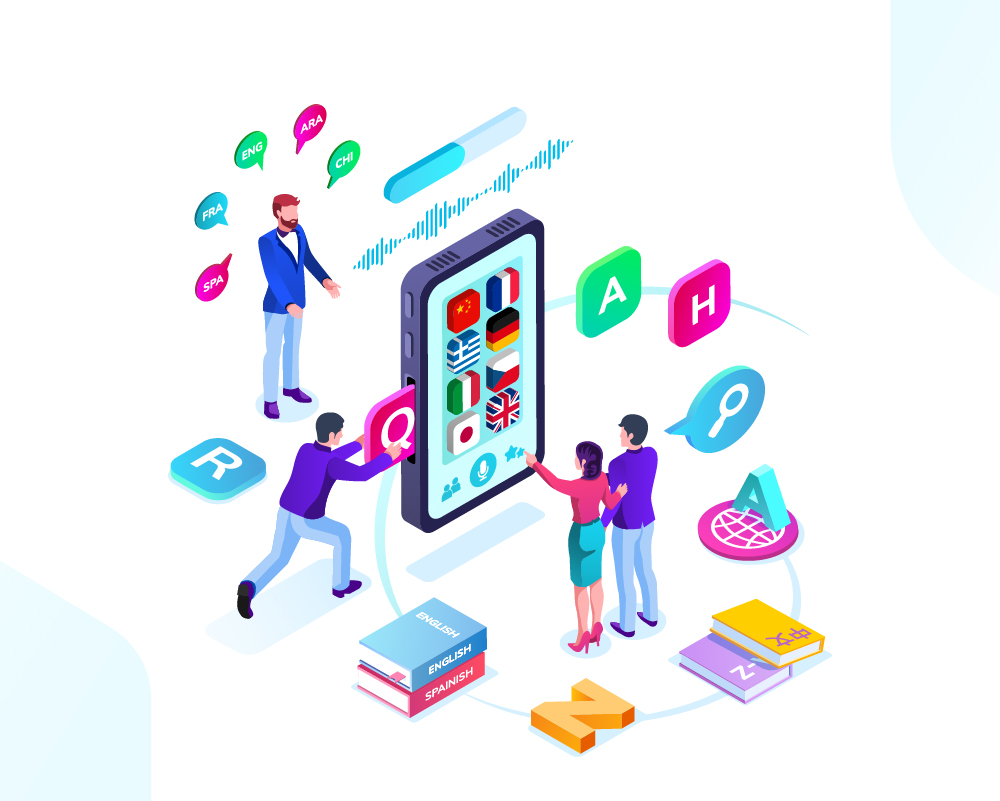 Not only did January 2020 bring in a new and exciting year, but a whole new decade, too. And with a new decade comes new business opportunities, ventures, and challenges.
The translation and localization industry has been evolving for hundreds of years– quite literally, as one of the most famous translations was performed by Saint Jerome, the patron saint of translators, who translated the Bible in the 11th century. As time has gone on, several works have been adapted from one language to another, using various methods, machinery (which is a no-go), and by following several trends.
Believe it or not, 2020 has already seen major advancements in the field of translation and localization. From e-learning to subtitling, we introduce the top 5 trends in localization taking over the industry this year…
1. e-Learning Localization
There's a reason why Pangea Global adopted e-learning localization as one of their primary services in late 2019 – it's one of the most popular industries that is currently in-demand for language services. In today's day and age, people are learning online and virtually. With that, has come the development of online courses, presentations, webinars, and educational video content. Students and employees from around the world are able to access an education or training through localized e-learning content.
2. Video and Subtitling Translation
Video has been growing exponentially for a couple of years now, what with the popularity of YouTube and social media video content. But the popularity has increased to a shocking amount this past year – according to Optinmonster, 84% of people have been more convinced to buy a product or service by watching a brand's video. Subtitling is also gaining momentum, especially since educational and entertainment content has been made readily accessible online – e.g. e-learning content, Netflix foreign shows. People are also watching videos on their mobiles whilst travelling, which means they prefer to read subtitles then listen to what is being said. With such services growing in popularity, subtitling translation services are needed more than ever before.
3. Neural Machine Translation
Machine translation is generally a no-go for important translations. It's not as reliable, accurate, and professional as a human translation and it doesn't guarantee 100% quality. Despite this downfall, it is becoming rather prevalent in the language sphere. Neural machine translation, AKA artificial translation intelligence in particular, is the hot topic in 2020. This type of translation involves using "an artificial neural network to predict the likelihood of a sequence of words, typically modeling entire sentences in a single integrated model." In fact, as technology and AI improves, this method will become even more capable and stronger in the field of translation. We doubt it will entirely erase the demand for human translators or language service providers, though.
4. CMS Integration
With every day that goes by, more and more businesses are promoting their services online through their websites. The internet has benefited many services in the sense that they can now attract a larger, global market. The more organisations that target international clientele, the higher the need for website translation. Long gone are the tiring days of copying and pasting translated content into your CMS. Professional translation companies like Pangea Global offers cutting-edge CMS integration through plug-ins or API. This naturally saves a lot time and money during the translation process and provides a more seamless and automated approach.
5. Voice Over Localization
Voice-over localization is another way of articulating your brand's tone and style by delivering content in multi-languages to your global audiences. Pangea Global uses experienced voice artists to deliver your message, whether that's for marketing content, sales, training and of course, gaming! Pangea Global works closely with its clients to ensure the voice artists chosen are suitable for their required subject matter, gender, and target audience. Voice samples are provided in any language upon request.
And there you have it – the top 5 localization trends in 2020. What other trends do you think will take over the language sector this year? Let us know in the comments below!