Localize Your Web App in 7 Steps
|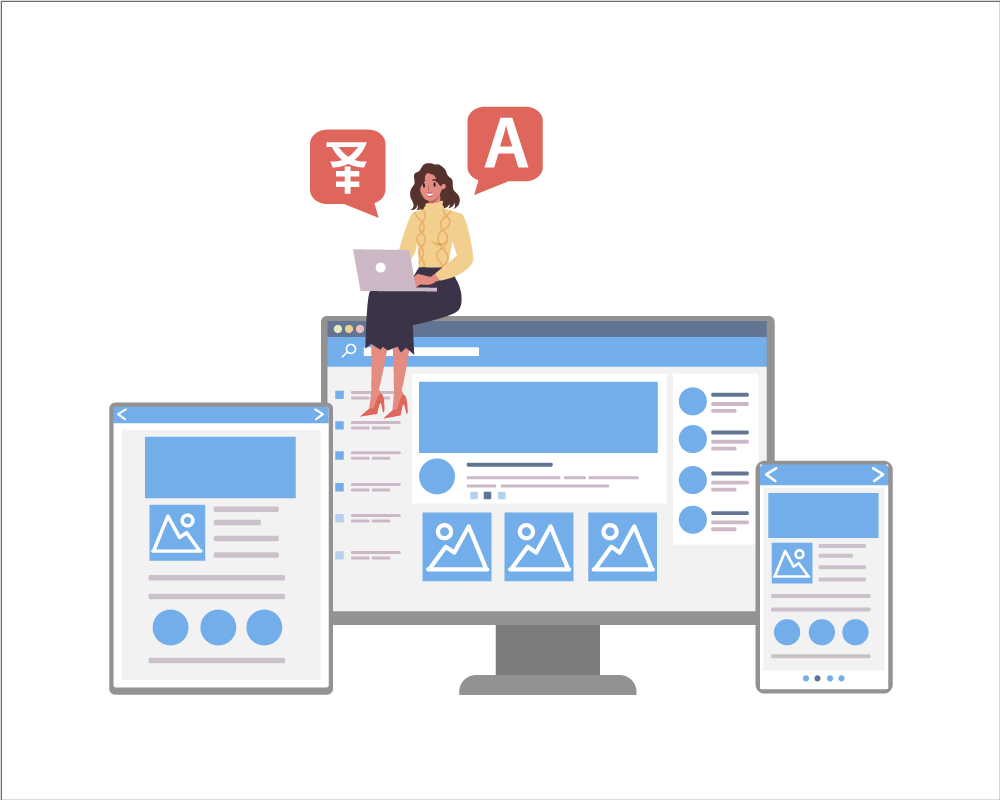 Decided that it's time to set foot in another region? Is your business eager to enter a new market? That's where localization comes in. If you believe your offering could meet (and even exceed) the expectations and needs of a global audience, it's time to get the ball rolling with your web app localization.


But, how do you get started? How do you ensure your website is pitch-perfect? Pangea localization experts have put together a few tips – especially for you.

1. Setting the Groundwork 
Which locale are you setting your eyes on? What languages do they speak? Has your web app got what it takes to ultimately plug into a new market?  Answering these questions will help you identify the key touchpoints along your web app localization journey.  It all starts with defining the very concept of localization.


For many, localization is synonymous with translation, or sometimes transcreation, in the case of more nuanced or colourful, idiomatic contexts. However, don't be misled – localization goes way beyond conveying concepts from one language to another. Localization also encompasses dialects, imagery, symbols, colours, number and date format, script direction, regulation and data privacy requirements – all of which you should have in mind when localizing your website or web app.


● Grasp dialectal differences. When adapting your web content to local audiences, you need to ensure it observes the appropriate linguistic and cultural nuances, with the main focus on idioms, slang, and naming conventions.


● Imagery, colours & symbols. They say "A picture is worth more than one thousand words". What does this mean for localization, exactly?  When localizing your web app, you need to have a clear understanding of the target market first. This will help you ensure that any imagery, symbols, colour schemes meet the expectations of your local audience. For example, for the Japanese, the check mark symbol indicates that something is incorrect. So, if you're planning to enter the Japanese market you might want to replace your "check mark" icons and symbols with ⭕ ("O" symbol), which is the Japanese equivalent of the Western check mark.


In terms of colours, you should steer clear of dark colours and white, which are associated with loss and sadness in Japanese culture. Lilac, yellow, light blue, etc. may be some options you could explore. We've spoken about colour localization in a previous blog. Feel free to read it again right here.


● Understand the numbers. Adapting your web content for a new audience is like entering a completely new dimension. And numbers have a lot to do with it. Units of measurement, date/time formats, and currency symbol placement before or after the number, decimal number style, they all differ across languages. Before embarking on any web localization project, you might wish to sit down with your localizers and content writers and draw up a clear style guide to be followed.


● Script direction. Remember, not all languages use the Western left-to-right script. Arabic and Hebrew, for example, use right-to-left direction, and when localizing your web content, you should also keep this in mind. This also comes in handy when it comes to displaying your CTA buttons.


● Regulation & data privacy. Adhering to local data protection regulations like the GDPR in Europe is crucial. Not only will it keep your clients' sensitive data secure but it will also boost their trust in your website and brand, making you look legit.


2. Understand Multilingual SEO
Once you have unlocked your target markets, it's time to delve into multilingual SEO. This involves optimising your website for local search engines. Start by really looking at the country in question – if you're targeting China, you need to focus on Baidu rather than Google; if Russia is the attraction, look hard at Yandex. Incorporating the correct, localized metadata and keywords are essential in getting international SEO right. Which keywords resonate with Spanish Google more? Which keywords are searched more in German Google? Use tools like Keyword Planner to identify the most powerful keywords related to your business – and language.


3. Localizing the Copy
The first and most important aspect in localization is adapting the copy to resonate and make sense to the target market. You don't want to cause offence or confusion with your web app content – not only should your text be written in the right language, but it should also be sensitive to the locale's culture and values. This is achieved using the associated and accurate lingo, phrases, terminology and idioms that are appropriate.


Those performing the localization should also understand the differences in grammar and vocabulary in each language. For instance, British and Americans use different grammar while Mexicans and Argentinians don't use all the same vocabulary.


4. Localizing the Design
Every language differs when it comes to design, spacing and layout. Some use more words and different font sizes which requires more "white space", while others use the RTL (right-to-left) writing systems which would require a brand new interface.


Graphic design localization also involves looking further into the icons, imagery, symbols, colours and elements and ensuring they too resonate with the target market. Once again, you do not want to cause confusion or offence – different cultures have a different understanding of colours or symbols, for instance.


5. Internationalization – Wrapping it all up
Once your copy, SEO, and web design are perfected for your new market entry (pun intended), you've got one more thing to do – internationalize it. The other side of the localization coin, internationalization ensures the "readiness" of your product or web application for the new market, guaranteeing that the user journey is smooth regardless of the language or target market.


In a nutshell, internationalization comes down to Unicode – or in other words, incorporating a universal code to support bidirectional text and other language-specific typographic features for both Latin and non-Latin languages like Asian or African languages, for example.


Internationalization also deals with text expansion, font size, etc., and developing easy-to-translate content by using clear, culturally-neutral language.


6. Test Everything Before Launching
Like every task – you must test every aspect of your localized product before launching. Is it correctly written? Is the design up to scratch? Are there any broken features? From testing the web app's functionality and performance to ensuring accurate translation, the final step involves making sure that the app is working properly. Proofreaders, editors, and/or reviewers need to be assigned to measure and evaluate the final result of your project, ensuring that it meets your linguistic, contextual, and cultural needs.


7. Choose a Translation Service 
Using the DIY method for the localization of your web application is never going to be a good idea. As it's such an endeavour will probably result in a messy translation with incorrect terminology, a chaotic interface, and undesired features. Typically the large projects require a team of hands–skilled specialists with advanced linguistic proficiency so they are capable of empowering the entire localization process precisely.


If you want to ensure that your localization project is pristine, professional and of perfect quality, you have no choice but to turn to a fast translation company such as Pangea Global or any other international translation agency. After all, you can always count on the professionals to do an excellent job – and that's guaranteed with Pangea's pool of native linguists who take care of every step of the process from market research, international SEO, web app translation and localization, and graphic design localization and all the way to putting all the pieces together to ensure you receive a ready and localized product.


More benefits of using a translation service:
● HIGH-QUALITY TRANSCREATION – Our translators aren't just native language experts – they're also writers and designers, who are specialists in their fields, too!


● BRAND AWARENESS ACROSS NEW MARKETS – We ensure that your new content resonates to local audiences in a clear, concise and quality form, so you can attract new clientele.


● SIMPLIFIED PROCESS – We use cutting-edge CMS integration through plug-ins or API. No time wasted, making the workflow easier for the whole team. FAST TURNAROUND – Our deliveries are always on time. Pangea's linguists focus on providing quality content to the tightest of deadlines.