How to Optimise ASO for Multilingual Audiences?
|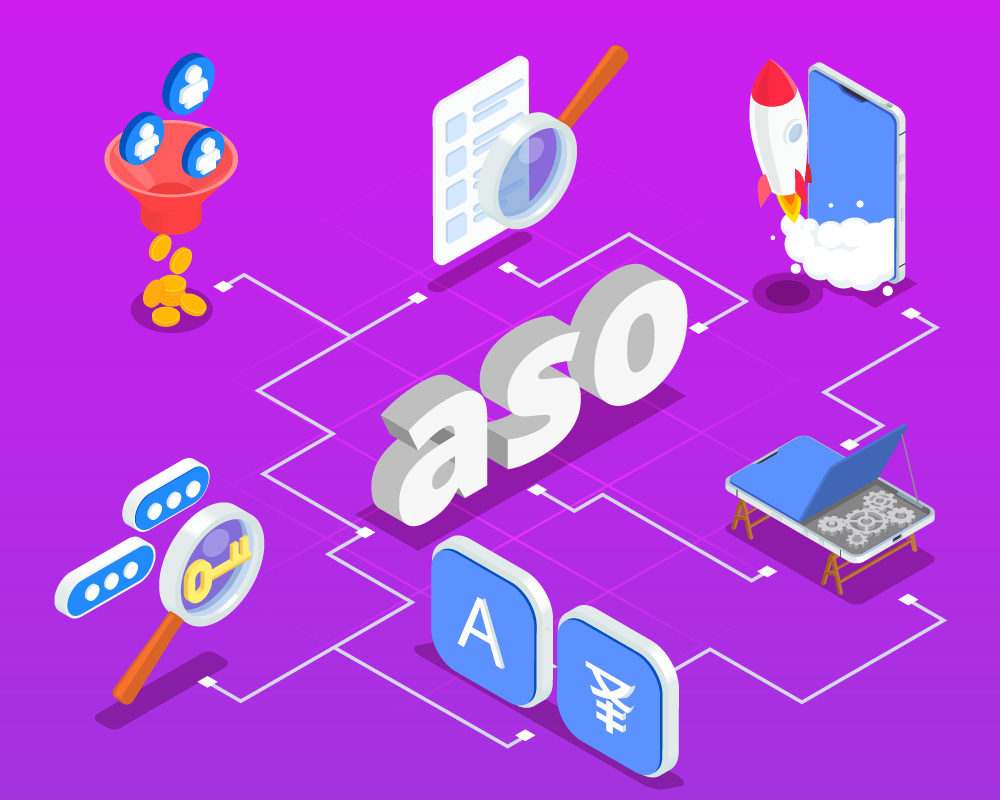 We're living in the era of interconnectivity. Technological progress has enabled us to reach out to people all across the world and communicate at lightning speed. So why not make your mobile app available to the whole world?


The process of making your app appealing to international users is called "localization". App localization may seem like a pure translation or transcreation of the app content to the novice eye. But in fact, it is a complex and challenging process involving App Store Optimisation (ASO). In this blog, we're going to tackle a few essential tips on how to localize your app, touching base on optimising ASO for multilingual audiences.

Deep dive into Locale
What is locale? A much-vehiculated term in the mobile app world, locale refers to the storefronts or the geographical regions and languages supported by the Apple Store and Google Play. Here is an example of what it looks like.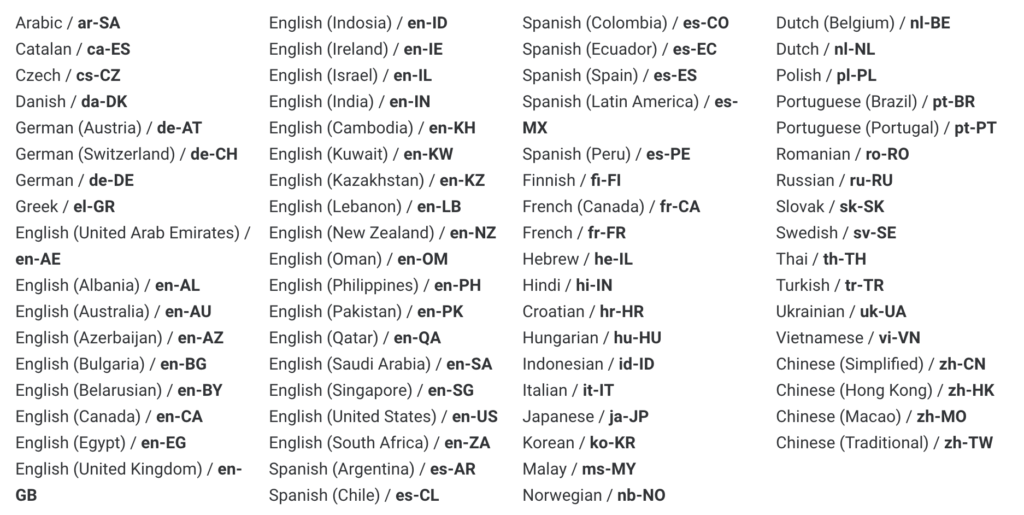 Observe how locales include both region and language. While English is supported across a variety of areas, the different language variants are reflected by the different locale choices (i.e., English Canada, English UK, English US, etc.).


Countries like Spain and Canada cover more than one primary language. For example, if you wish to localize your app for Spain, you need to consider both Spanish and Catalan as your target languages. Likewise, if you're localizing for Canada, you will need to adapt your content for both Canadian English and Canadian French speakers.


Optimising your imagery, logo, and overall brand guidelines while keeping an eye on local market trends can help propel your app localization strategy.


However, the most challenging part of it is perhaps ASO localization. Fear not; that's exactly what we're about to discuss.


The first step in optimising your mobile application for multilingual audiences is searching for keywords and phrases that people in your target country frequently use to define concepts accurately. To spare yourself the toil, hire a translation and localization agency like Pangea Global to help you. Not only will our native linguists and localizers identify the suitable keywords to increase your app visibility, but they will also make sure your app content is optimised and adapted to your targeted locale.
.
Optimising ASO for Multilingual Audiences
Like multilingual SEO is vital for increasing the visibility of your website across borders, multilingual ASO is crucial for increasing your app's international outreach. But how do you localize your app search terms?


Knowing the exact match of your native keywords in the target language isn't enough to boost your downloads. Using app keyword research tools like the Apple Store Search and Google Play Keyword Tool can help you identify the right keywords for your locale. Let's dive right in!


Localizing Your App for Apple Store
Choosing exact keywords can go a long way when it comes to getting your app in front of your potential users. The Apple Store Search algorithm is quite strict in keyword length, with the maximum being set at 100 characters tops. So, it's important to condense your keywords as much as possible. Short and sweet is best. For example, if your app is all about property rentals, the most suitable keywords will be: property, real estate, house, buy, rent, sell.


Most importantly, select keywords that you think your target audience will most likely use to find your app. Also, be specific when presenting your app's features and functionality to help the search algorithm rank your app higher.


Consider including popular search terms, such as "property", "real estate", "house" in the description- which are likely to bring a lot of traffic to your real estate app. You may also include less common keywords but bear in mind that the traffic coming from them will be lower given that they're less competitive.


The Apple Store strictly prohibits the unauthorised use of celebrity names, trademarks, or other copyright-protected terms. So is the use of keywords that are not related to your app.


Avoid using special characters like # or @ unless they pertain to your brand identity. You can include marketing copy in your app description; it will not affect your app ranking.


Localizing Your App for Google Play
You can always use Google Autocomplete to find the best keywords to use. Users will resort to one of the following methods to search for your app on Google Play Store: type in your actual app name (provided they know it), or type in keywords related to a specific feature or functionality they're looking for.


Apart from surfacing apps that are ALSO-optimised, Google Play tends to rank apps based on performance. Therefore, apps with the highest number of installs, user retention and engagement will come up first.


Okay, but how does the Google Play algorithm work? When creating your app store content, bear in mind that Google Play Store allows for 50-character long titles and 80-character long descriptions. Short, catchy, and to the point is the way to go if you want your app to rock. Sticking to content size helps improve your CTR (click-through rate) and increases the number of downloads.


It is essential to avoid keyword stuffing, or else you will be penalised by the app store, regardless of where you launch first on Google Play or the Apple Store.


Too much to handle?
Not for Pangea localizers. ISO 17100-certified and native speakers of 70+ languages, our translators, copywriters and UI/UX specialists can help you localize your mobile app in no time.
Get in touch to find out more.