3 Reasons to Say 'Yes' to Translation Outsourcing
|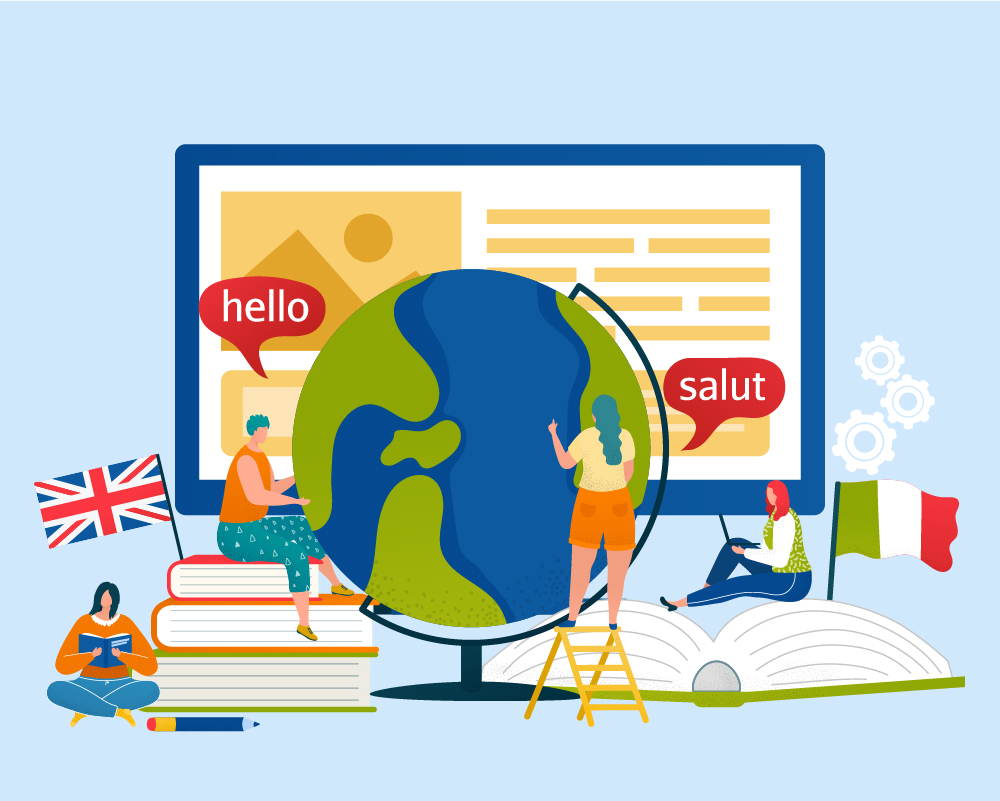 'Should you outsource translation work or not?' This is the Hamletian question every business owner asks themselves (perhaps even you). After all, you know your business better than anyone. You have a few multilingual professionals in Marketing, Product Development, and Engineering departments, but can they also handle any translation work on top of their daily duties? Think again. Involving them in translation would keep them away from what matters most: developing your products. Right. How about setting up a Translation Department, then? It may be a good idea but only up to a point. In this article, we reveal three good reasons to say 'Yes' to translation outsourcing or, at least, give it some thought.
Cost-effectiveness
First of all, think about the volume of translation work that you have. For small and medium-sized businesses, translation accounts only for a small part of their marketing activity and is often temporary. For example, the translation of technical documentation may only be required in the product development stage or when updates are being made. Therefore, unless you have a constant volume of translation work, hiring an in-house translator might not be a too well-thought-through decision.

On top of that, most hiring managers often overlook that translation takes two pairs of eyes. Just like product development involves several stages of execution, deployment, and quality checks, translation is a two-step process involving a translator and a reviser. Once the translation is completed, the reviser assesses the translation against the source-language content to ensure it is accurate and consistent in jargon, style, tone of voice, and perfectly fit for the targeted culture.

So, think again: can you afford two linguists? If you need translation only every so often, then perhaps you should consider outsourcing. Not only does it help you cut down costs, but it also guarantees quality at scale.

Industry expertise
Translation companies have a unique and efficient way of tackling a great variety of projects – from web content and email marketing to complex and compelling white papers and case studies.

Unlike in-house translation teams consisting of translators whose area of expertise may be great at one kind of translation, a translation company has both the workforce – translators and revisers – as well as the right tools to provide a wide range of professional translation services, including certified translation.

That's because translation companies have very clear recruitment standards and processes whereby they hire, test and allocate projects to their translators. This ensures that the translator and reviser dealing with the translation of software technical specifications, for example, have the professional knowledge and understanding needed to convey even the most complex of meanings.

The right tools for the job
Often, in-house translation teams are limited to two people- a translator and a reviser – who handle all of the company's projects. Not to mention that very few companies invest in translation tools to optimise delivery.

Translation tools can be expensive, and unless translation services are your core activity, investing in CAT tools may be a burdening expense. Not to mention the time and know-how that you need to invest in setting up those tools to best serve your purpose.

Translation companies, on the other hand, already have the whole arsenal in place – the people and the right tools to deliver high-quality translation services at scale.

Although human translation remains the core of the localization effort, translation tools play an important role in the process by ensuring accuracy and consistency throughout the translated text. Automated translation assistants like Translation Memory, for example, amplify human efforts by providing similar word choices in standard contexts thus saving the translator a lot of detective work to find the right word and optimising time.

Still wondering whether you should outsource your translation work? Let's talk and clear all your doubts. At Pangea, we're always ready to accommodate your demands. Request a quote or send us a message. It's that simple.