How to Translate Your Website – Our Tips & Tricks
|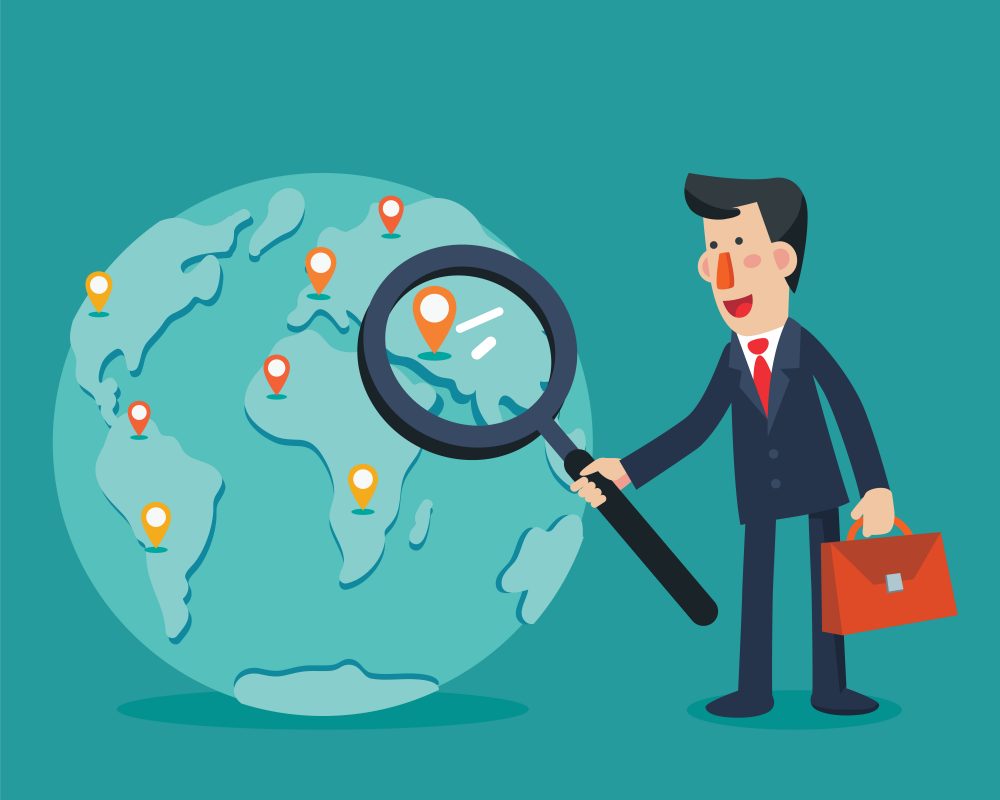 Billions of people scan the internet on a daily basis. Did you know that the majority of these users tend to stick to websites in their first language? After all, English is only the third most popular language in the world.
Multilingual sites are an immediate advantage for global users. If you want your services to cater to regional markets, you need to ensure that your website has been translated and localized. You don't want people to access your website and not be able to read it. Content as well as design elements need to resonate with an international audience.
As a professional website translation and localization service, we want to help you build a strategy for your brand that will engage markets and locales around the world. Here are 10 tips you'll need to consider if you plan on translating your website…
1. Identify your Translation Requirements
Are you sure you want to go global? Is there a market for your product or service in international markets? You need to make sure that your brand is useful for people abroad. If there is a small or shrinking market for your services in other countries, you don't want to waste your money on a needless translation. It's better that your website remains suitable for a local audience.
You should also check that your service or product doesn't violate any cultural taboos. That's where localization comes in. A translation agency will make sure to adjust and localize your website appropriately for other cultures. They make sure to avoid common
translation mistakes
that are usually a result of incorrect localization.
2. How many Languages do you Need?
You may have found that a lot of your website visitors are from specific countries – maybe it's time to offer the site in the applicable languages. Some countries speak multiple languages. For instance, in the Philippines, people speak both Spanish and Tagalog. Offer your customers a variety of languages, this way you provide a more user-friendly and memorable website experience.
3. Calculate Translation Costs
Before you give translation the go-ahead, calculate costs. Do you have the adequate budget to translate your entire website? More so, will you only need to translate your website's content or do the design and elements also need localization? Speak to your translation agency and determine prices before you give them the green light.
4. Identify What Needs Translation
Decide what realistically needs translation. You may have webpages that do not require translation for every audience. Pinpoint the content that would matter most to your foreign visitors and identify the pages that are necessary for your business.
5. What CMS do you Use?
Most website content is hosted on a content management system. When you select a translation agency, let them know which CMS your website runs on. Pangea, for instance offers content translation using cutting-edge CMS integration through plug-ins or API. This will save you the hassle of copying and pasting translated content into your website, making the workflow a lot easier. Once the content has been translated and localized, it will be transferred from the agency's system directly to your CMS. You can then publish the multi-lingual content on your website and make it live for visitors.
6. Think about Website Layout
Language translation isn't the only factor that will grow your business globally. Web design and layout also speaks to international audiences. Consider how your target language will affect the website's design – is there sufficient white space to fit more words? Unlike English, which is a compact language, some languages might need a lot more room when translated. Western languages like Arabic for example, usually have a higher word count and reads left to right. Once your content has been translated, you should ensure that the target text is adaptable with the design. This includes call-to-action buttons or navigational menus, for example.
7. Graphic Elements Might Need Localizing Too
Does your website have videos, multimedia or any other type of digital content? Perhaps these need translating, too. All graphic elements must also be culturally appropriate for different audiences. Many translation companies offer localized graphic design to fit the taste of local markets whilst maintaining brand consistency. Different colors for example signify various meanings in different cultures. A certain symbol or photograph on your homepage may offend certain locales. When you localize your website design, you make sure that all elements are suitable for your target audience without offence or obscurity. This way, your brand can emotionally connect with your audience and ensure a quality customer experience.