3 Reasons why iGaming Localization Matters
|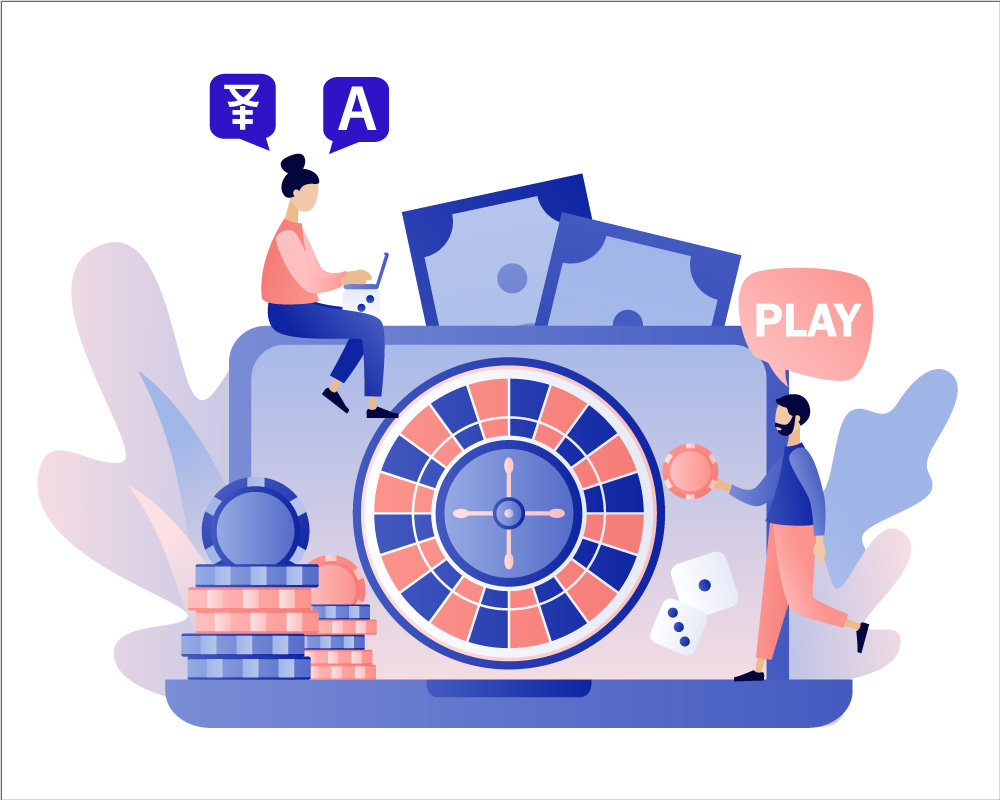 The iGaming industry is a fast-growing and highly competitive market due to the rising popularity of mobile gaming. To remain competitive and boost business growth, iGame developers and vendors are finding it necessary to expand their businesses to cover the global scope. However, this does not come easy as gamers worldwide are immersed in different cultures.
To nail your marketing strategy, you will need to factor in the customs of every target market. The idea is to customise your games and iGaming platforms to accommodate all potential gamers from the international market. This process is referred to as iGaming localization.

How Does iGaming Localization Work?
iGame localization is the customisation of online video game software for sale in a new market. Part of this process entails the translation of the game's text, but there's more to it. With iGaming transcreation, other changes to the games include:


● Recording audio in the local dialect


● Creating game versions adapted to each region by:


➔ Altering art assets


➔ Excluding some parts of the game due to cultural sensitivity


➔ Adding new sections to replace removed content.


Professional translations for iGaming aims at achieving the following key objectives:

1. Culturalization
This entails changing the game's content to ascertain zero cultural disruption among users from different markets. The idea is to make sure that the games and gaming software are relevant to the local culture. This means acknowledging and respecting the target audience's geopolitical factors, history, religion, and ethnicity.
2. Internationalization
This concept is different from culturalization. It's typically the process of ensuring the iGames are seamlessly localized for the global market. It covers creating an iGaming architecture that accommodates different languages while removing codes inconsistent with the local market.


One of the major localization problems in iGaming relates to hard-coding. This is a development practice whereby the developer embeds data within the game itself, and which cannot be altered or replaced without touching the game code.


The issues of hard-coding surface at the stage of implementing text into code. Given that copy changes frequently, as a game developer, you'll need to constantly change, alter, test or replace strings. Embedding text in code makes the job ten times harder. That's why to spare themselves the headache, game developers save game copy in a different environment, either as a .csv or Google Sheet document, where it can be easily accessed and changed as necessary.


For simple iGaming codes, visit GitHub. To avoid redundancy and versioning issues, consider setting up a great workflow for your team.

3. Differentiation
While the first two objectives are tailored from a defensive approach, differentiation plays a proactive role in embracing diversity by incorporating regional and cultural trends into the iGaming experience. The aim is to engage the local market in a unique and immersive manner.


Differentiation goes beyond trying to accommodate a new market to enhance local engagement. With the right game localization agency, you will be set to triumph in the new market in style.


There are a handful of translation agencies with a solid footprint in the gaming market such as Pangea Global, whose processes and workflows are tailored to match even the most challenging requirements of industry players.
Why are iGames Localized?
Localization is no longer just an option when launching iGaming services in a new market. Instead, it is a vital strategy that determines whether your brand will survive in the international market.


How would it feel after spending a fortune and countless hours setting up an online casino platform, only to find out that your target audience is limited by language? That's frustrating, right? Well, translation and localization in iGaming (casino and slots localization in this case) will go a long way to save you the hassle.


To win over your global audience, you will need to understand their culture and incorporate it into their iGaming experience. Some of the benefits that come with iGaming localization include customer satisfaction and improved sales.


Before getting started with your transcreation project, be sure to check out some iGaming localization tips online.

Get Started with your iGaming Localization Project
Now that you understand what iGaming localization entails and why it's important for your business, it's time to take the appropriate action. Hiring a seasoned localization company will help boost your international sales, brand awareness, and user experience – all that at an affordable cost. Pangea global is your go-to partner for all your iGaming localization needs. Talk to an expert to get started.