The 5 Best Translation Apps in 2022
|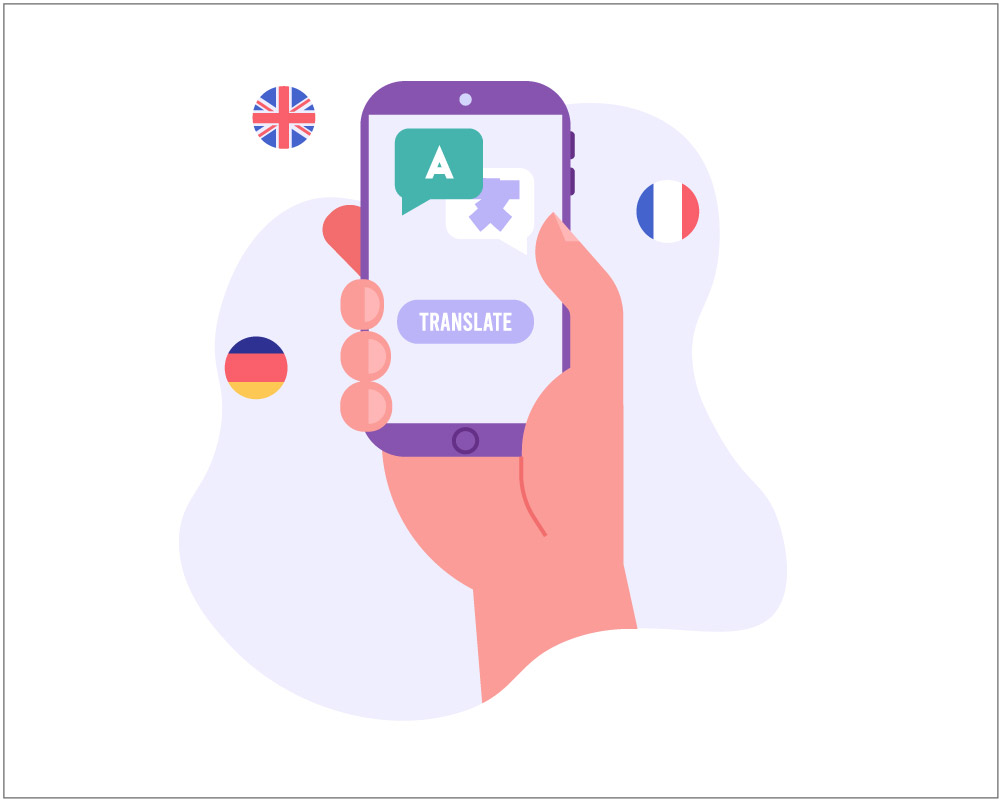 As the world begins to recover from the pandemic, international travel is now firmly back on the agenda for many of us, as people pack their bags for trips abroad – but what translation app should you use when you don't know the language?
In this article, we'll be focusing on the best apps available on the market right now – so you don't get caught out ordering a pizza in Palermo, a beer in Berlin, or a cocktail in Caracas! Check out our rundown of the top 5 translation and localization apps in 2022.
Top 5 Translation Apps
1. Google Translate
Probably the most well-known and widely used translation apps currently available, it is a simple and easy-to-use option for those looking for a quick solution to a language issue. There are a range of features within the app, including the option to speak into your device and enable voice translation, while there is also a camera option, which lets users take a picture of some text to translate it.
Pros:
– Quick and easy to operate
– Free to use
– Convenient voice and camera modes
Cons:
– Not as effective for longer texts
– Requires an internet connection
– Quality depends on the translation pair
2. Microsoft Translator
Another offering from one of the big companies, the Microsoft Translator app can be used on desktop and mobile devices, but has one up on its Google rival, as it can be used both online and offline. The app also features a handy phrasebook, which allows users to access a list of the most commonly used phrases in certain foreign languages. Moreover, it can connect to the Microsoft Office suite, meaning that it is fully integrated into Outlook, Word, Excel, and Powerpoint.
Pros:
– Works in offline mode
– Free to use
– Text, voice, and camera translations
Cons:
– Limited available languages
– Not always accurate
– Poorer performance with shorter texts
3. iTranslate
iTranslate is a popular app for users on the iOS and Android platforms, and has more than 100 languages available for translation. It includes state-of-the-art speech recognition software from Nuance, and can support voice recognition in four languages when in offline mode. For those users who want to translate with added convenience, iTranslate is also available as a standalone app on the Apple Watch.
Pros:
– Vast language options
– Has an auto-detect mode
– Includes a dictionary option
Cons:
– Paid app, free version includes ads
– Best features require paid subscription
– Weaker performance in offline mode
4. SayHi
The SayHi app is supported on the iOS and Android operating systems, and features a total of 101 languages and dialects. It has a simple to navigate interface, with the uncluttered design making it easy to operate for the average users. The app is mostly focused on the back and forth of voice transitions, as users can quickly switch between voice translations in different languages.
Pros:
– Free to use
– Simple interface
– Great for text translation
Cons:
– Requires an internet connection
– App performance issues
– Vocabulary and style errors
5. TripLingo
The main purpose of the app, as its name suggests, is to help users learn the basics of a language, rather than translate long complex foreign texts. That said, it is a good option for those who are looking for a well-rounded solution, and it is especially suited to travellers. It offers an impressive range of tools, including audio lessons, flashcards, a wifi dialler, culture notes, and a tip calculator – which all come in handy for the discernable backpacker.
Pros:
– Interactive phrasebook
– Range of travel-related tools
– Good for short phrases
Cons:
– Not for translating linger texts
– More focused on culture and etiquette
– Not as comprehensive as other apps
Professional Translation Services
While translation technologies have evolved greatly in recent years, with a good selection of high-spec and advanced-level options on the market, there is nothing like real-life translations from specialist professionals.
That's where Pangea Global comes in, with our team of language experts on hand to not simply translate a language word for word, but go one step further and localize the content so that it reaches its full potential in the language it has been translated into.
You can tap into the brainpower of our language translation services by entrusting our professional translators with all your language-related needs. Our team are copywriters at heart, from crafty storytellers and bloggers to journalists and subject matter experts – we have you covered in more than 75 native languages.
At Pangea Global, our main focus is to meet your translation and localization needs via our dedicated team of professionals who are on hand to help make your content sparkle. Does this sound good to you? Get in touch here.