Top 10 Most Popular Indian Languages
|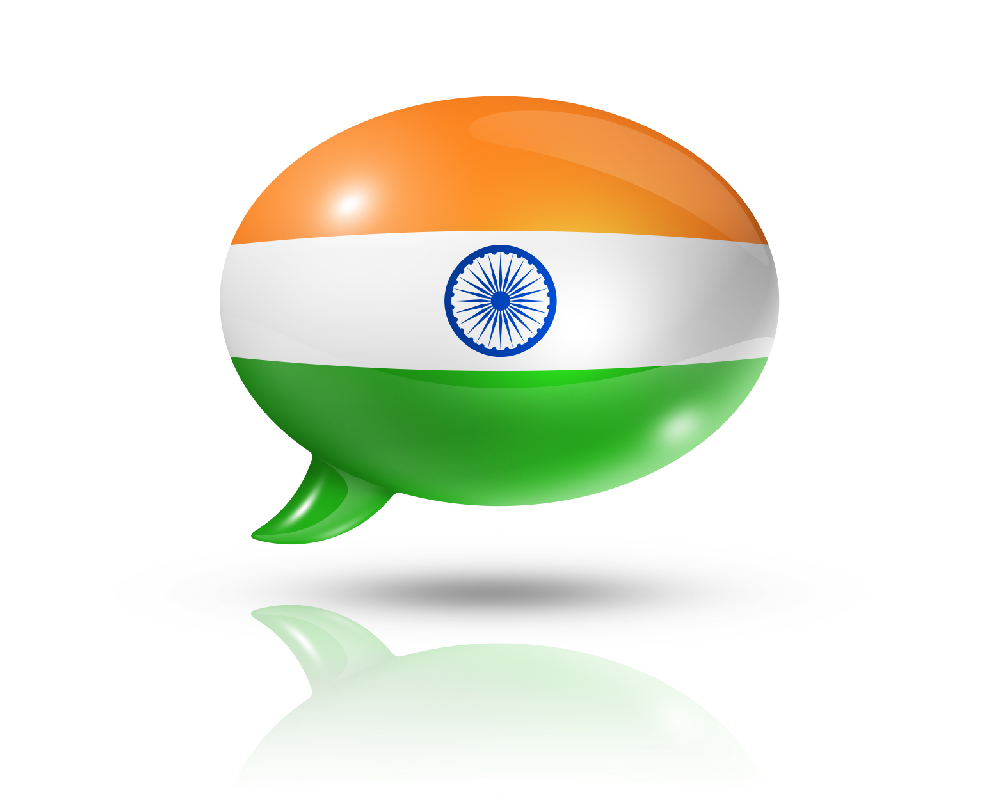 Looking to target the Indian market? Have you actually thought about which Indian languages you'll need to capture the right audience? There are over 20 Indian languages, each spoken in different regions of the country. In order to make the decision easier for you, we've picked out the top 10 most popular Indian languages so you can translate and localize your content accurately.
1.Hindi
Hindi is officially the most popular language spoken across India. There are approximately 366 million speakers that span the country in states such as Bihar, Chhattisgarh, Delhi, Himachal Pradesh, Madhya Pradesh, Rajasthan, Uttar Pradesh and Uttarakhand. Hindi, the national language of India is used by around 40% of the country's entire population, and it is one of two languages that has been given an official status.
Fun Fact? The English language has borrowed several words from Hindi including 'bungalow', 'jungle' and 'shampoo'!
2.Bengali
The second most widely spoken language after Hindi is none other than Bengali which is said to be spoken by approximately 8% of the entire population. With around 83 million speakers in India, it is mainly heard in the Eastern states of West Bengal, Jharkhand, Assam, and Tripura. Believe it or not, the International Mother Language Day is actually based on the Bengali language!
Fun Fact? Bengali is considered the second most beautiful language in the world after French!
3.Telugu
Telugu is an equally popular language spoken in India – 74 million people use the language nation-wide, equivalent to about 7% of the population. Telugu is mainly heard in the South Indian states of Andhra Pradesh, Puducherry, Telangana and Andaman, or the Nicobar Islands. An interesting fact about this language is that it is the only language in the Eastern world to have every word ending in a vowel sound.
Fun Fact? Telugu has been voted to have the second-best script in the world, after Korean by International Alphabet Association.
4.Marathi
Around 72 million people speak Marathi in the wonderful country of India. That equates to about 7% of the country's population. Globally, it is believed the language is spoken by 90 million fluent speakers! Considered an Indo Aryan Southern language, Marathi is spoken in the Indian states of Maharashtra, Goa, Daman and Diu, Dadra and Nagar Haveli.
Fun Fact? Most of Marathi loan words derive from Arabic, Persian, and Urdu!
5.Tamil
Spoken in the states of Tamil Nadu, Kerala, Puducherry and Andaman and Nicobar Islands, Tamil is yet another popular language in India, spoken by approximately 61 million people. Equating to around 6% of the Indian population, Tamil is considered to be the oldest living language in the world, originating from before 500 BC.
Fun Fact? 'Tamil' has several meanings like 'beauty', 'sweet' and 'natural'.
6.Kannada
Spoken in states such as Karnataka, Kerala, Maharashtra, Tamil Nadu and Andhra Pradesh, Kannada is yet another widely popular language spoken in India. It is said to be spoken by around 55 million people, which makes up just under 4% of the entire population. Kannada is believed to be the oldest language in India (after Sanskirt and Tamil). It is as old as 2500 years!
Fun Fact? Kannada is the only Indian language for which a foreigner, Ferdinand Kittel wrote a dictionary!
7.Urdu
Spoken by 52 million people in India, Urdu is a language that originates from the Indo-Aryan Central civilization. Making up about 5% of the population, Urdu is mainly heard across India in states including Jammu and Kashmir, Uttar Pradesh, Bihar, Telangana and Delhi. Apparently, Punjabi is said to be similar to Urdu. Written Punjabi can be understood by Urdu speakers but spoken Punjabi cannot as it has different phonology.
Fun Fact? There are several English words with Urdu origin like Typhoon and Khaki.
8.Gujarati
There are around 46 million people in India that speak Gujarati, also considered a Dravidian language. This equates to around 4% of the population and it can be heard in areas like Gujarat, Dadra and Nagar Haveli and Daman and Diu. It is believed that the Gujarati language was initiated in 19th century where it was mainly used for business transactional purposes like writing professional letters and organising business accounts.
Fun Fact? The Gujarati language is a mix of three languages – Urdu, Sindhi, and Gujarati!
9.Malayalam
Used by 33 million people as their native tongue, this Indian language makes up around 3% of the country's population. If you are interested in hearing what Malayalam sounds like, you'd have to head over to states like Kerala, Puducherry and Lakshadweep where it is mainly spoken. In Kerala, there are 14 districts and the people of each one uses a different dialect of Malayalam!
Fun Fact? Most Malayalam words end with 'am'!
10.Odia
Odia is spoken by 3% of the Indian population, meaning it is used by around 32 million people. This Indian language is actually mainly spoken in one area in India, the eastern Indian state of Odisha on the Bay of Bengal! In fact, the language was once referred to as 'Oriya' but it was changed to 'Odia' in 2011 for political reasons.
Fun Fact? The Oriya script has a curved appearance as a result of writing on palm leaves – the leaves would tear if too many straight lines were written.