5 Ways Localization Can Get You Out of the Multicultural Maze
|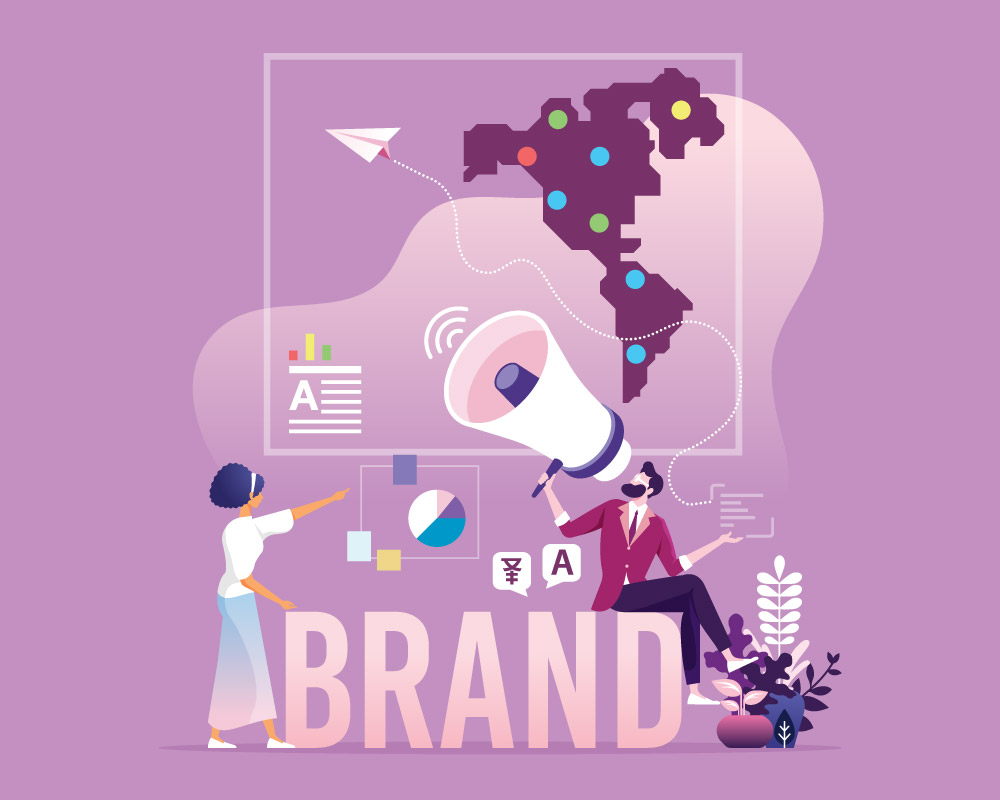 "Curiouser and curiouser," said Alice… As she slides down the rabbit hole, Lewis Carroll's heroine grows and shrinks several times, only to discover that being "mad" isn't a bad thing. Navigating multicultural marketing is much like going down a rabbit hole. And that's what you're just about to discover – 5 ways localization can help you get out of the multicultural maze.
Celebrating differences through localization
If you are part of an international team, you may probably already know how you can and cannot approach your colleagues, depending on which part of the world they are from. Westerners are always more direct, while Asians, for example, are (kind of) inscrutable. How so? Language, culture, values are all "invisible boundaries" that you need to understand to communicate effectively with all team members. It's the same with localization. When planning to expand across borders, you must first observe the locale, study client behaviour, and forge your message in a way that engages them.
Marketing is a challenging task, let alone when you have to escalate it to an international level. No marketing strategy is one-size-fits-all. What works in one corner of the world is not guaranteed to work everywhere. Perhaps the only worse thing you could do other than translating your marketing message directly into the target language would be to focus on cultural stereotypes.
You wouldn't expect it from a big brand like KFC, for example, to directly translate "fingerlickin' good" to "eat your fingers off" in Chinese. Whoops! They actually did that.
Although this blunder did not damage KFC's reputation in China, localization errors like this can seriously harm your brand. Electrolux is famous for its super hilarious US campaign message that reads, "Nothing sucks like an Electrolux". 🤣🤣🤣 At least Electrolux made consumers revel in the ridicule of its slogan.
These two examples teach you one thing: study your target market thoroughly before diving in. Going local means being aware of the target audience's linguistic and cultural expectations.
Be authentic. Be you. Be different.
This is a problem. How can you remain brand-authentic in a market and a language not your own? Multicultural marketing should be designed on multiple levels to leverage the perspective. An in-house team may know your brand inside out, but it may lack the laser focus that a local agency has. German luxury carmaker BMW knew this. So, they hired a US multicultural agency to help target African-American, Latino, and Asian audiences.
Therefore, instead of squeezing, twisting and wrenching your message to fit a new target market, it's best to start fresh with a local campaign. Multicultural campaigns can better identify pain points, offer your new clients meaningful experiences and generate conversions.
In some cases, translating your existing content may come in handy but don't make it a habit. The whole idea is to appeal to your new audience in a way that enriches their knowledge, makes them feel good and finally, gets them to buy into your story. This is why including non-native English speakers in your branding/marketing strategy is vital.
Let's face it, marketing and branding are all about emotion. And you can only create emotion by engaging users in ways that are meaningful to them. Studies have shown time and again that people are more likely to complete a sale if they are approached in their own language.
At least one in five US residents speaks a language other than English at home. According to the US Census Bureau, 63.2 million people living in the US speak Arabic and Urdu. And this number is on the rise.
Between 2000 and 2019, the Hispanic and Asian communities grew by 70% and 81%, respectively. By 2060, the number of US Asians is expected to hit 35.8 million. This is definitely a mass you do not want to ignore if you plan to set foot in the US market.
An Accenture survey shows that 54% of millennials are more likely to give their money to a brand that nurtures diversity and inclusivity. In comparison, 51% of them would instead buy from a retailer showing awareness of these issues. This brings us to the next point.
Localizing is caring
How do you show potential buyers you care? Simple. Think like a local. Every detail matters, so paying close attention to cultural references that might seem offensive, colours, and delivering content through their preferred communication channels play a pivotal role in building a name internationally.
Localization is reshaping your content to a specific locale. While translation and, more often than not, transcreation are at the basis of the whole process, other aspects must be considered:
● Foolproofing your content

● Adjusting the layout to match your audience's preferred means of consuming content
● Applying metrics and use data to optimise your campaigns
● Checking out local regulation and advertising rules
● Working with a language provider that understands the locale and can identify any potential areas that could be optimised.
Stand out in an ocean of local content
Every piece of content you produce must be true to your brand and voice. However, what sounds brilliant in English may come across completely illogical and hilarious in another language. To connect with your audience, you need to create messaging that is both authentic and mindful of the local context, values, reality.
Translating creative marketing copy may require more than just sound language skills. This is why translators are also creators. They interpret the message and rewrite it for the target audience in a way that makes sense to them. There's also a flip side to this coin – copywriting.
On top of being word wizards, multilingual copywriters are also subject matter experts who add the final touch to your carefully crafted local content. So, don't exclude copywriters!
Numbers talk
Now, don't pout! Metrics are vital as they help measure the impact of your multicultural marketing efforts, enabling you to assess the efficiency of your campaign and identify what needs improvement.
The benefits of using tools like Google Analytics, SEMrush, and others go a long way. If used correctly, they allow you to sneak on your competitors and see what they put out there and why, but also which type of content drives more engagement and eventually leads to a sale.
Furthermore, QA-ing on your own content surfaces valuable information about your user base, helping you understand why a certain category of your users appreciates a specific type of content compared to another. Data offers you a single view of how your brand positions itself in front of different audiences, giving you a clear picture of why and how your content marketing approach should be revamped. Of course, multilingual SEO is part of it, but about that another time. Until then, we encourage you to watch this space for updates and follow us on social media, where we all meet to have fun and talk about translation, languages, and all things localization.