4 Ways to Nail Financial Translation
|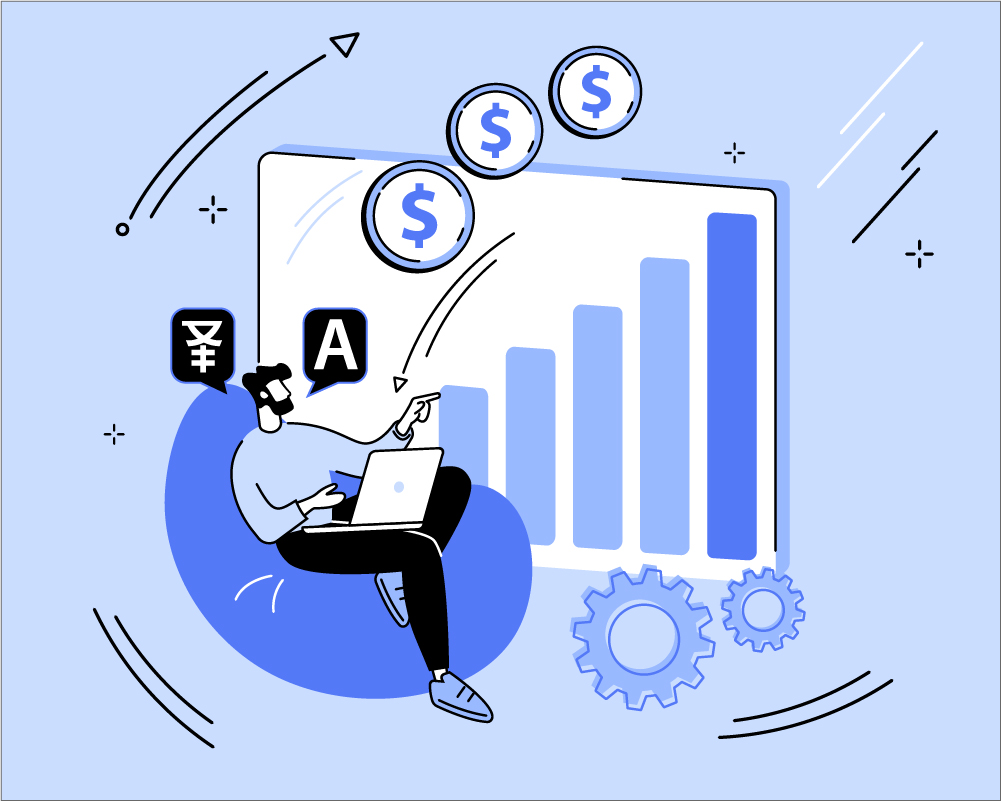 With the global financial services market growing at a rapid pace, the need for financial translation and localization is more acute than ever. According to market data provider ResearchAndMarkets.com, the financial services sector is expected to expand at a 9.9% compound annual growth rate (CAGR), hitting $22,515.17 billion by the end of 2021, and $28.529.29 billion in 2025, at a 6% compound annual growth rate.


To take a bite out of this huge market share, financial services providers are faced with the challenge of constantly reinventing themselves. Regardless of their size, financial institutions on the lookout for new international clients need to adapt their offering to the needs and psychology of their new target market. Financial content translation and localization plays a pivotal role in the "global" success of a financial brand. But how to do it right? Where do you start?

1. Good financial translation starts with a clear brief
Financial translation is no easy task. Highly specialised jargon, tight deadlines, not to mention, changes in content popping up along the way make the translator's job even more difficult. That's where the brief comes into play – to shed light on context, purpose, intentionality, and target audience.


The variety of financial texts is immense, and hence a different style must be approached, taking into account all these elements. Because, let's face it, translating a financial statement or a tax return report is one thing and translating a financial website or an IPO prospectus is quite another.


Therefore, the clearer the brief is, the higher the quality of the translation. Including examples of previously translated similar content and a style guide can help the translator tremendously. Also, observing specific standards that have been commonly agreed upon by financial regulators plays a crucial role in ensuring consistency and accuracy throughout the translated content. The International Financial Reporting Standards (IFRS) is one example of such standards that have been adopted by many countries.


Knowing the IFRS terminology is extremely important. For example, if one IFRS title is referenced in a piece of content, the correct English name should be used, not a translation of that.


Providing copies of the desired piece of content in its final form is also highly beneficial. Especially, if the source file contains tables, charts, and other visual elements, having a clear idea about the look and feel of the whole document, which is not readily available in a CAT tool, has a major impact on the end-result.


2. Confidentiality & regulation
When translating financial content, the fine print plays an essential role. Risk disclaimers, GDPR notices, and other compliance notices that investment services providers are all so familiar with, require particular attention. In the process of translation, linguists may get access to sensitive data, such as the earnings and financial situation of an individual or organisation. Keeping sensitive information safely away from malicious interference is crucial. Maintaining password-protected files and refraining from sending out any documents in non-encrypted attachments is a good way to start.


However, another regulatory aspect concerning regulation that financial translators must keep in mind is legal terminology. Financial translations should not only adhere to the client's style guide and preferred terminology but also comply with international anti-money laundering and other regulatory standards. Familiarity with the legal jargon is again key. Sticking to the generally-agreed-upon terminology contributes to ensuring content accuracy and consistency.

3. Dealing with OCR limitations
Much as OCR (optical character recognition) format can help digitise financial documentation, it also has its downsides. Often, when scanning financial documents using OCR, special characters like exponents, percentages, or even entire words, are not properly rendered due to poor OCR. Hence, translation memory capacity is impacted leading to poor translation quality.


When using OCR, therefore, it may be worth keeping in mind that output quality may vary greatly depending on the source file format. Very often, poor OCR quality leads to retyping the source content, and this must be taken into account when establishing deadlines.

4. Trusting the experts
With a combined experience of over 30 years, Pangea translation and localization experts are subject matter experts in financial trading, accounting, banking, and other areas of finance. Additionally, our linguists are native speakers of 240+ language pairs they translate between and are ISO 17100 certified.


What makes us stand out from the crowd? Combining human translation with high-end translation tools, we take pride in delivering high-quality translations for the financial industry. Recently, Pangea Global has received the Best Financial Localization Agency of 2021 accolade from Top Forex Awards.


Selected by global Forex broker 1Market as their translation and localization agency of choice, Pangea Global provides financial content translation and copywriting services for a wide range of leading financial institutions, including eToro, Pepperstone, JFD Bank, UFX, Trade360, to name only a few.


"We're extremely pleased to be the translation and content provider of choice for a growing number of Forex and CFD brokerages. We have a long-standing relationship with many of them as we constantly refine our offering with a client-centric approach. We place our clients first, tailor our workflows to their needs- this is, I believe, the key to being successful in our industry", says Michal Shinitzky, Pangea Global Managing Director.