4 SEO Tips For Your Multilingual Website
|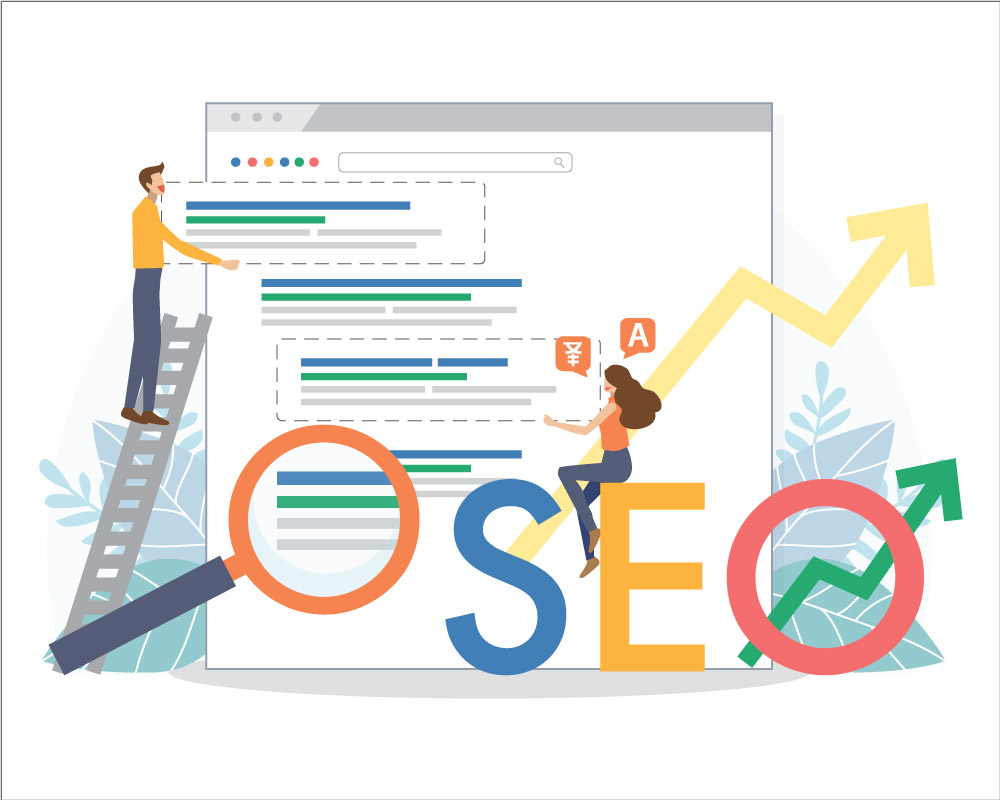 Your website is the first point of contact your international audience has with your business. Setting up your website for multilingual audiences can propel your brand to new heights. But hang on! What about SEO?
Adapting your web portal/platform for multilingual audiences poses a challenge- multilingual SEO. In this article, we will break down the 4 factors you need to consider when 'multilingualising' your website.
Why should I consider multilingual SEO?
Excluding the boredom of SEO content from this equation (no offence to SEO specialists out there), SEO elements, such as conciseness, keyword focus, structure (i.e., breaking down the story into smaller, easy to follow chunks), inner headlines and so forth, improve user experience. So, ensuring your site is searchable in multiple languages across several search engines is key to your brand visibility.
When thinking 'multilingual SEO', you need to ensure that potential users see the right pages for their location. You also want your content to be original. Google has laid down some best practices for multilingual SEO, and there are also several steps you can take to improve your ranking. Let's dig in!
What is multilingual SEO?
SEO professionals define multilingual SEO as optimising a website for native speakers of other languages than the website's.
Generally, American English is the language preferred by most internet users. But according to Statista, more than 75% of web searches are in other languages than English, which is only the third most-used language of the internet. Therefore, using multilingual SEO can enhance your visibility. Although your target audience may be located in the United States, searches will prove not all are native English speakers.
Planning your multilingual SEO strategy step-by-step
An effective SEO strategy starts with understanding your target audience's search habits. Consider the target languages and ensure you have the right solutions in place to adapt your SEO metadata to each locale.
Search habits differ from country to country. So it's worth considering the following:
● Social media use and how you can exploit it to boost your on-site SEO.
● Backlinks and how you can do more link building in other geos.
● Content strategy and keywords you want to rank for: what type of content would benefit from localization? What attracts more local users? Can you add new content tailored for international consumers?
● Statistics: use Google Analytics to identify the geos generating web traffic, what percentage of that comes from direct searches and compare it with your goals.
● eCommerce: consider currencies and how your products or services meet the demands of your local customers, and how you can optimise them to improve your local SEO.
● Choosing your domain name: do you need one in each of your target languages? Will your brand be recognisable by non-native English speakers?
● SERPs: how do they differ from country to country? Test how your search queries appear differently in different Google search versions?
Improving your ranking in 4 steps
1. Dedicated URLs
One of the frequent challenges facing multilingual sites is duplicate content. Although not all duplicate content is bad, content appearing under multiple URLs may impact your search engine ranking and even lead to penalties such as deindexing. Google recommends using 'dedicated URLs' including a language indicator to help search engines and users identify the language right from the URL (i.e., www.example.com/fr).
The location of the language URL depends on your chosen URL structure. The difference between using dedicated Country Code Top Level Domains (CCTLDs) and subdomains on your site is of core importance. To give you an idea, here are a few options to consider:
● Primary domain (Dedicated CCTLD): www.example.dem
● Subdomain: de.example.com
● Subdirectory (Sub-section): www.example.com/de/
However, often even language indicators can be misinterpreted. Therefore, defining your URL parameters is essential to ensure your site's SEO compatibility.
2. Use hreflang tags
Applying hreflang attributes helps determine the language of your website and which region it addresses. These tags are usually inserted in the header section of your original web page or using a sitemap. An example of a French Canadian hreflang tag would look like this: .
If you're targeting multiple regions, then you must add a hreflang tag for each region. This process is quite sophisticated and complex, especially for beginners, Google SEO experts say. However, if you use Pangea Global translation solution, this process will be significantly simplified as we input the tag directly into your code.
3. Go with one language per page
While it may seem tempting to translate parts of your website and keep others in the original language, certain situations require that a page should be translated into multiple languages:
  1. The main content is translated and localized, but the navigation/UI text is in the original language.
  2. User-generated content, such as forum comments or discussions, are in different languages.
Having multiple languages on one page can be confusing, hindering user experience. In the first case, users might have trouble navigating your website, while in the case of forum discussions in several languages, they may lose context.
Luckily, when translating your website with Pangea Global, you need not worry about that. Our translators and revisers have a keen eye for detail, ensuring that your content, including chat and chatbot messages, is translated in its entirety.
4. Translate your metadata
Metadata is crucial for your portal's visibility. If you adapt your website for multiple locales, the next step should be adapting your metadata for each specific locale. To do that, the best solution is transcreation (the recreation of your metadata into the target audience's language). At Pangea Global, we can help you do just that so you can hit the mark, no matter the locale. Are you ready?