What Are the Factors Determining the Cost of Translation?
|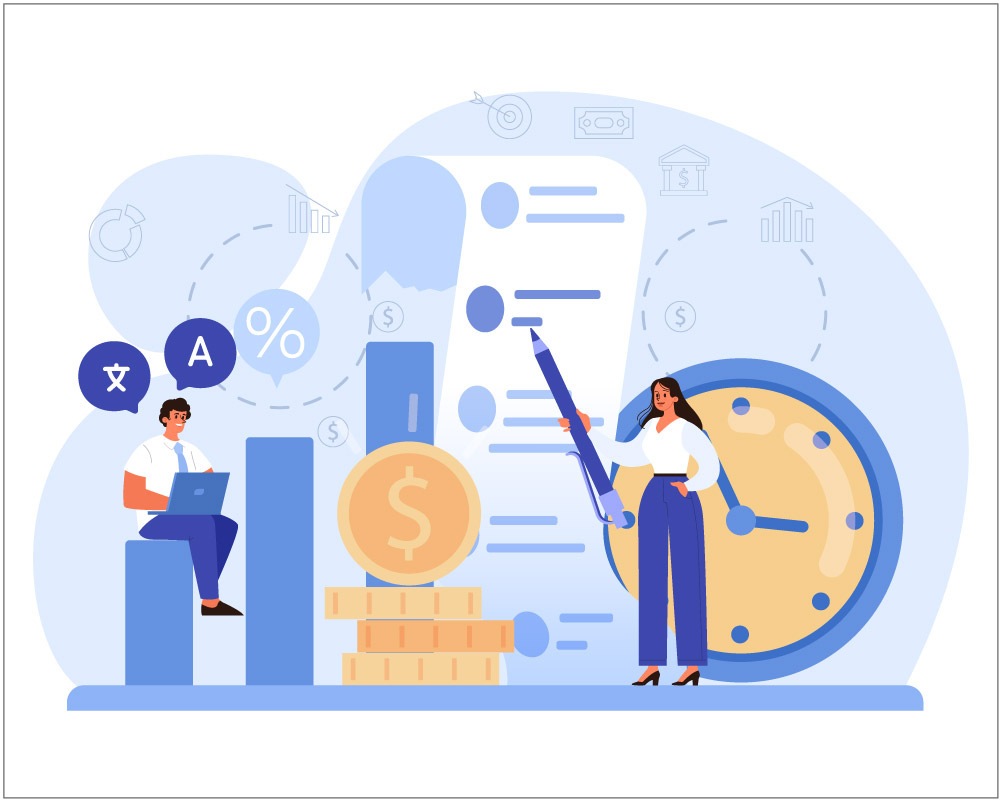 When searching around for the best translation service, there are a number of factors you need to consider before you make your final choice, with one of the most important being the price. But how do you determine the cost of translation?
Let us explain, as we take you through all the key details you need to know about how translation rates are decided on, so you can get to grips with the various elements that affect pricing – and potentially save yourself some money in the process.
Top 5 Factors Determining Translation Rates
1. Length
The length of a document will affect the translation cost, as a higher word count will take a longer amount of time to work through, in terms of converting it into the target language. Many translation agencies will set rates on a pay-per-word basis, as it is the most efficient method of calculating the overall completion time and quantity of work required. Alternatively, some companies may choose to charge per page, but this is a far less common practice within the industry. So take note about the word count, i.e. whether translation of all the text is necessary.
2. Deadline
How quickly you want the translation back will have an effect on the quoted price. Some translators charge an extra fee – known as a rush rate – in cases where the content is time-sensitive, such as a press release that needs immediate publication. However, you will tend to be given a much more reasonable rate for projects that have a generous or flexible deadline attached to it, due to the fact that the translator has a lot more time to complete the job from start to finish.
3. Language
The type of language you wish to translate from or to has a key role to play when it comes to the price. Some of the lesser-spoken languages command a higher fee, due to the forces of supply and demand, with the number of available translators for rare languages being significantly less than more common or popular ones. Language combinations also have an impact on price. Typically, western European languages tend to be cheaper, while Asian and African languages are more expensive to translate.
4. Subject
The subject matter of the text that is being translated will be a determining factor in the overall price. The complexity of the topic in need of translation may lead to additional charges for you from the vendor, especially if the content is technical in nature or requires a certain amount of coding or formatting. In this situation, increased costs will be incurred, as it will take the translation team more time to properly research the subject, and may also require the services of an industry-specialised linguist.
5. Format
When you send over a piece of content for translation, the file format it is in can have a bearing on what the project will cost you. To keep the quoted price down, avoid sending documents in PDF form, as this format tends to be difficult to edit, meaning a translator will have to sift through each individual page and add in the translations manually. The same issues apply to certain image formats. Simply put, the more complicated the file format, the longer it will take an agency to translate. Try to use Microsoft Office or Google Drive files, if possible.
At Pangea Global, our main focus is to meet your translation and localization needs via our dedicated team of professionals who are on hand to help make your content sparkle. Does this sound good to you? Get in touch here.