Disney: An APAC Localization Case Study
|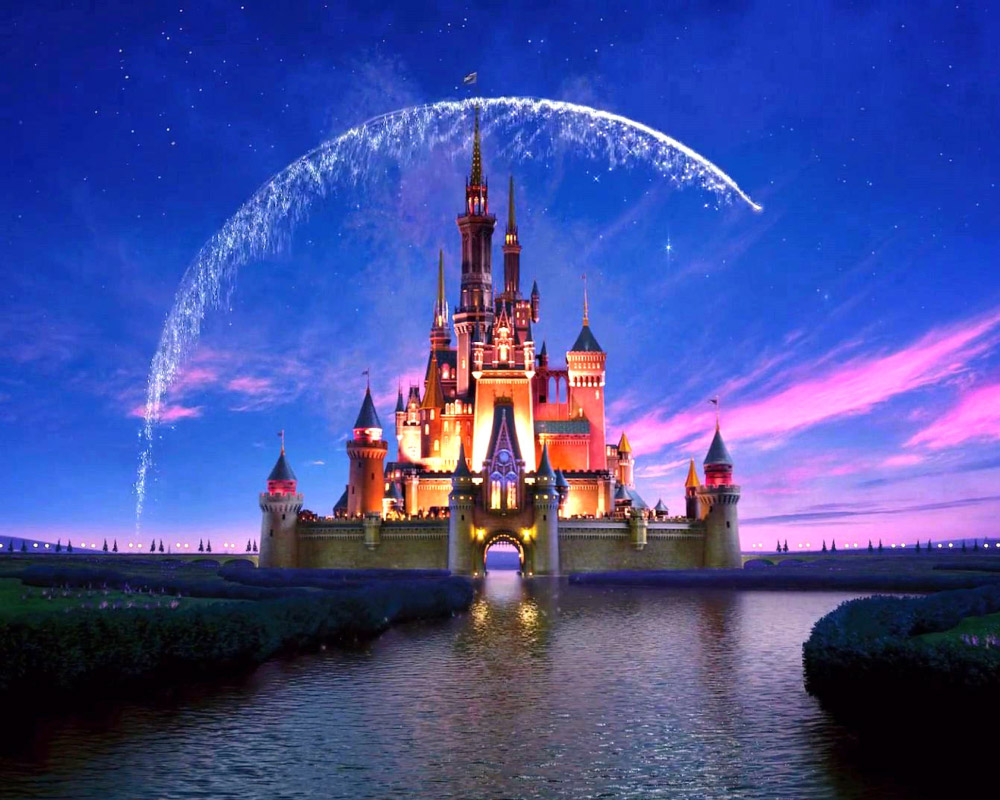 Disney, a name that enchanted the childhood of generations, continues to amaze the showbiz world with its incredible ability to remain relevant to film lovers everywhere. What is the company's secret? How did it manage to remain centre stage when all the stories have been written, told, visualised, drawn, animated, etc., etc.? What can industry players learn from Disney's success story?
In October 2021, the entertainment giant shed light on its expansion plans to Australia and the APAC region. In an interview with media platform Variety, Walt Disney Company's Asia-Pacific President Luke Kang said, "We aim to create fifty original series and shows by 2023. OTT is quickly going mainstream and Disney Plus is well positioned to take part in that."
Leaving no stone unturned, Disney plans to conquer the Australian and APAC markets with a slate of original content for Disney Plus addressing Disney lovers in Australia, Japan, South Korea, Taiwan, mainland China, Indonesia, and Malaysia.
All fifty shows are produced in local languages and span multiple genres ranging from documentary productions to action hero thriller series, romantic melodramas, mystery thrillers, and everything in between. The impressive diversity of content tailored to each region is about to reach the screens of millions of viewers across Asia-Pacific and Australia is Disney's "most ambitious effort."
In his interview with Variety, Kang also emphasised that "local language is a critical component in making sure that we are connecting with the consumer, not just in home markets, but also regionally."
Disney's exploits and failures in APAC: Focus on China
As a company with almost endless resources, Disney has been exploring the Asian markets for decades. It is not by chance, therefore, that mainland China is one of the film-maker's target regions.
Soon after it was founded in 1923 in California, Disney made its first move into the Chinese market. Two of its all-time favourites, Snow White and the Seven Dwarfs (1937) and Pinocchio (1940) were launched in Shanghai and Hong Kong during World War II, enjoying great popularity amongst Chinese film lovers.
Later, in 1941 Disney released its first Chinese animated feature film – Princess Iron Fan. The film was an adaptation of a popular Chinese novel sequence, Journey to the West. But what made these adaptations so popular at the time? Did Disney have a strong localization strategy?
Still a young company in the pre-war years when it first set out to win the hearts of the Chinese public, Disney placed all its bets on the universality of its themes. Pinocchio, for example, teaches viewers that altruism and loyalty eventually prevail over the evil forces. Similarly, Snow White emphasises the idea that love conquers all and imposture embodied by the evil queen will be sanctioned. So, how could the Chinese not love these productions?
But universality is only remotely connected to localization. However, back in the 1940s it was the key ingredient of Disney's success in China. Unfortunately, it was short-lived. When the Communist Party seized power in the country, Disney withdrew from China as the Cold War era was dawning. So, Disney's first localization attempts in the land of the sleeping giant began to fade.
After a hibernation of five decades, in 1997, Disney returned to China with The Dragon Club cartoon series and The Lion King, the film-maker's first big hit in the Asian country. But there came Kundun… to ruin it all. Wanting to replicate the success of previous productions, Disney supported director Martin Scorsese in creating a story about China's oppression of the Tibetan leader Dalai Lama.
Considering the historic feud between mainland China and Tibet, the show only managed to outrage the Chinese government, which banned all Disney productions in the country. But Disney learned from its mistakes.
After the Kundun fiasco, Disney realised that relying solely on the expertise and talent of a director like Scorsese, who no matter how great, lacks the cultural insight and awareness required to build a story that meets the cultural expectations of a culturally-discerning target audience, is not the way to go forward. But market research is.
Was it enough? Could Disney have done better?
It took a lot of negotiation and lobby to bring Disney back to China. Hiring former US Secretary of State Henry Kissinger, famous for his leftist orientation, the company set its lobbying machine in motion, which proved successful. So, the fantasy adventure drama of Mulan saw the light of the screen in 1998, hitting the Chinese box office in 2020.
Compared to Kundun, Mulan, envisioned as the story of a young girl who takes his father's place in the emperor's army, brings more focus on local culture. To ensure the storyline closely follows the Chinese legend, the company sent a preproduction team to China for in-depth research. It also hired Asian and Asian American actors, animators, designers, consultants, and writers to ensure the cultural authenticity of the film, bringing the company's production cost to $200 million.
Despite the staggering investment and the film-maker's local endeavours – casting famous Chinese actors like Yifei Liu, Tzi Ma, Gong Li, or Jet Li, sharing the script with the Chinese authorities and removing scenes and lines that did not appeal to local test audiences – Mulan started on the wrong foot.
Faced with filmgoers and reviewers' blistering criticism for its precarious character development, historical inadequacy of the costumes and makeup, and haphazard references to Chinese symbolism – the jade symbolises military bravery not filial piety, as implied by the Disney production – the movie seemed doomed.
In his paper From Kundun to Mulan: A Political Economic Case Study of Disney and China, Hongmei Yu, Chinese Associate Professor in the Department of Modern Languages and Literatures at Luther College, highlights that the movie is not even remotely faithful to the Chinese folk tale, which sees Mulan resume her homely attire in the end. Comparatively, Disney's adaptation of the folk tale turns the heroine into a strong-willed, feminist figure.
Most importantly, Yu argues, humour is nowhere to be found in the traditional story, nor is the mischievous dragon, Mushu, or Li Shang's warm welcome to Mulan's family.
Although suffering from "Hollywoodization", Mulan remains a "love letter" to China and its cinema-goers, repositioning Disney on the country's movie map – even if only as a "no-go". Shocking, intriguing to many, the movie saw more than 250,000 downloads in three days, on a pirated content site, after its Chinese cinema debut, according to South China Morning Post.
Yet, content piracy is not the only flaw the production suffers from. The architectural style of Mulan's house emerged in China several hundred years after Mulan had allegedly lived and originated in southern China. In contrast, Mulan's story is set in the northern part of the country. According to an online movie reviewer, the scenery is beautiful, "but it will make any Chinese person who has studied geography go crazy".
One thing is certain – Disney is back in China and in Asia and failure is nowhere in its dictionary. So, you'd better brace yourselves for more because Disney has got a lot more APAC localized stories.
Before we take a sneak peek at what the American cinema titan has in store, let us also analyse what it did do right – which actually made it so loved by cohorts of children and adults everywhere: music.
Only Disney could localize music
Hulu, Roku, YouTube, and Amazon Prime together could not equal Disney in delivering magic to the masses. All Disney's musicals have something unforgettable about them, something that hooks viewers of all ages, languages, and cultures.
The film producer follows a few straightforward rules when localizing its content for international audiences. Translation helps viewers understand the plot, shedding light on the characters' emotions and plights. They perfectly fuse with the music and the film, contributing to the production's lore.
Yet Disney's localization art truly comes into its own when localizing music. The lyrics of Disney's songs are often more powerful than the tune. Often, songs take the form of a dialogue or a story within the story, galvanizing the plot.
For instance, the famous line "a whole new world, a new fantastic point of view" was localized into Chinese as "新的世界,奇妙的新视角" (Xīn de shìjiè, qímiào de xīn shìjiǎo), meaning "a new world, a wonderful, new perspective".
The same phrase became "大空 雲は美しく" (Ōzora kumo wa utsukushiku), which is the equivalent of "the sky is large, the cloud is beautiful"; "Một thế giới mới đang chờ đón" in Vietnamese, meaning "a new world awaits"; "โลกใหม่สวยงาม ตื่นตาเร้าใจกว่าที่เคยมอง" (Lok h̄ım̀ s̄wyngām tụ̄̀n tā rêācı kẁā thī̀ khey mxng), meaning "a beautiful new world, more dazzling and exciting than ever before."
What made Disney so much loved?
Music. An essential part of its greater content localization strategy, Disney's song localization exceeds any expectations no matter how discerning. It does so to such an extent that all its less fortunate or inspired content cultural contextualizations fade.
A Whole New World from Alladin is the 6th best Disney song worldwide. When the movie came out in 1992, it was adapted 22 times, in 20 different languages. Adaptations doubled over the years, counting also some unofficial versions by local TV stations and broadcasting studios.
Other tunes deeply engraved in people's memory include Reflection and I'll Make a Man Out of You from Mulan, Can You Feel the Love Tonight from The Lion King, Beauty and the Beast from the toon with the same name, and more recently, Let it Go from Frozen.
Localization played a pivotal role in making them memorable, relatable, and appealing to legions of children and adults everywhere. So, Disney must have done something right and it looks like it will continue on the same path going forward. But what shall we expect from Disney? What are its plans for APAC?
What does Disney have in its APAC localization store?
Disney has a clear and strategic approach for each region, Jessica Karn-Engle, Head of Content and Development in Asia-Pacific told Variety. Furthermore, the company invested billions of dollars in working with local artists to ensure cultural appropriateness. Spoiler alert!
Some of the titles for South Korea include:
Blackpink: the Movie – a documentary that will be premiered both in theatres and online.
Moving – an action hero thriller based on a Korean webtoon by Kang Full about three teenagers who discover their superpowers.
Snowdrop – a romantic drama series starring famous Korean actor Jung Hae-in and Jisoo from Blackpink.
Rookies – a coming-of-age romantic series starring Kang Daniel.
Outrun by Running Man – an SBS's Running Man spin-off variety show
Grid – a mystery thriller based on a screenplay by Lee Su-yeon and directed by Lee Khan, and many more.
Japan's menu includes titles such as:
Tokyo MER (Mobile Emergency Room) – a medical drama starring Japan's multi-award-winning actors Ryohei Suzuki and Kento Kaku.
Black Rock Shooter Dawn Fall – a reboot animation of Black Rock Shooter, directed by Tensho and based on a story by Makoto Fukami.
Adaptations and Japanese-native animations, such as Summer Time Rendering, Yojohan Time Machine Blues, Twisted Wonderland, but also drama and horror series like Lost Man Found and Gannibal. A lot of animes for Japan, knowing the Japanese preference for animations…
For Indonesia, Disney has got a slew of drama and fantasy series, including:
Bad Signal (aka Susah Sinyal) – an adaptation of the great success with a homonymous title.
Tira – the first series inspired by the Bumilangit fantasy written by Screenplay Bumilangit and directed by Joko Anwar.
Virgin The Series – a spin-off of the 2004 movie of the same name, directed by Monty Tiwa, and many more.
Meanwhile, drama series such as Small & Mighty, featuring Chen Bo-Lin and Puff Kuo and Women in Taipei, a spin-off of the Women in Tokyo series will keep Taiwanese film lovers riveted to their TV screens.
The public in mainland China will enjoy productions such as Delicacies Destiny, a period drama written by Yu Zhen, and directed by Guo Hao, with Wang Xingyue and He Ruexia, Joy of Life 2, a romantic period series, a prequel to Joy of Life Chinese hit series written by Wang Juan, and Min's Family, a drama series centred on the story of divorce.
Australians will enjoy a documentary series called Shipwreck Hunters, which is all about shipwreck mysteries in Western Australia, while people in Malaysia will likely be mesmerised by the Ejen Ali Season 3 animation series by Usamah Zaid.
To produce these gems, Disney partnered with local film-makers, such as Primeworks Sudios and Wau Animation in Malaysia, New Classics Media in China, Bilibili and Jason's Entertainment in Japan, Visinema and Rapi Films in Indonesia, and others. For a company with Disney's big pockets, this is a strategy destined to succeed.
But not everyone is a match for Disney. This is where a localization agency like Pangea Global can help you up your game across the world's markets. With a dedicated team of local professionals across 75+ locales, we cover all the essential aspects of localization – from content culturalization to design and audiovisual adaptation. Contact us to find out what we can do for you.